LiDAR: smaller in size, larger in business with ASPINA motors
Automation

Robotics

Delivery robot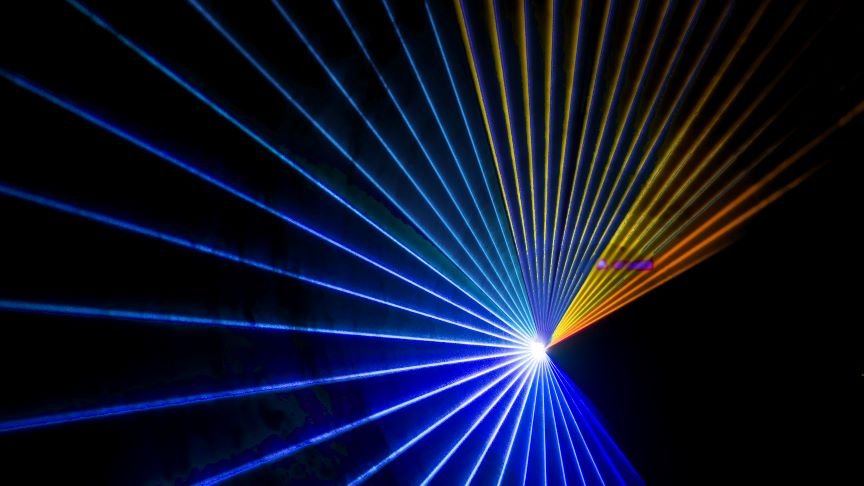 LiDAR industry for autonomous robots and mobile platforms
Smaller LiDARs are needed to meet growing demands for autonomous robot and mobile platform applications
LiDAR manufacturers foresee higher demands of LiDAR sensors in various applications and believe that smaller LiDARs are needed to meet the increasing market demands.
Several research reports have predicted that the LiDAR market will grow at a significant rate of between 13 and 38 percent per annum. One report estimates that it will reach approximately 3.8 billion U.S. Dollars in 2025. The LiDAR market for autonomous robots and mobile platforms is also expected to double in size in the next few years.
LiDAR products for autonomous robots and mobile platforms are smaller than those for other applications, and many of them are 50 mm or 80 mm (2.0 to 3.1 inches) in height, so compact that they can be picked up by using just your fingers.
ASPINA BLDC motors make LiDARs more compact
We recommend ASPINA's SDR-20312 and SDR-24312 series of compact BLDC motors to work best for small LiDARs for autonomous robots and mobile platforms.
The SDR-20312 and SDR-24312 series have rotor outer diameters of 20mm (0.79 inch) and 24mm (0.94 inch), respectively. The combined speed rating of these two series ranges from 930 to 8,700 rpm, which is suitable for the typical rotation speed of LiDAR mirrors, covering low to high speeds to meet a wide range of customer requirements.
We can also make a mechanical design for the motor, by reducing the distance from the top surface of the rotor bracket to the mounting, to accommodate the LiDAR housing to have a size of 50 or 80 mm (2.0 or 3.1 inches) with a mirror, circuit boards, etc.
ASPINA designs the BLDC motor and peripheral components, for instance the BLDC motor with the drive circuit built together, enabling customers to develop even smaller LiDAR products.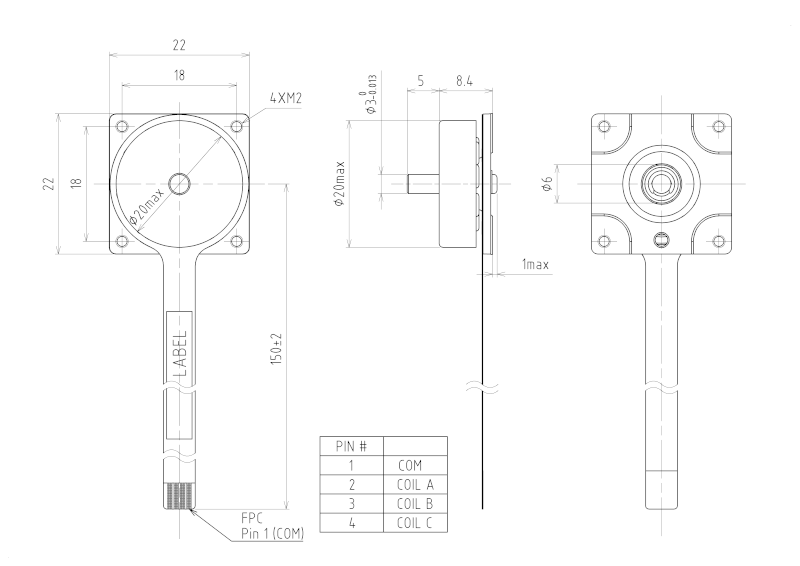 SDR-20312 and SDR-24312 layout (reference)
The quality of ASPINA's motors for LiDARs are proven to work well by the fact that many LiDAR manufacturers have used our motors for their products for years. In addition to LiDAR for autonomous robots and mobile platforms, ASPINA's BLDC motors have been widely used in compact LiDARs for access control, security systems and industrial equipment.
ASPINA solutions help customers expand LiDAR applications and manufacture larger quantities of products
A large number of LiDAR manufacturers have used ASPINA's BLDC motors for their LiDAR products because our solutions are so flexible in design to meet customer needs, unlike ready-made motors which can only be made to certain size and specifications and supplied in small quantities.
We assemble support teams consisting of engineers and customer service to work closely with our customers' product design and development teams. Our support teams listen to customers and provide feedback to make sure there is always a clear communication between both teams.
We do not only supply our products but we also offer solutions for products and services by our ability to support our customers' development and our capacity of providing our products in the optimal supply chain. For success in your LiDAR business, choose ASPINA.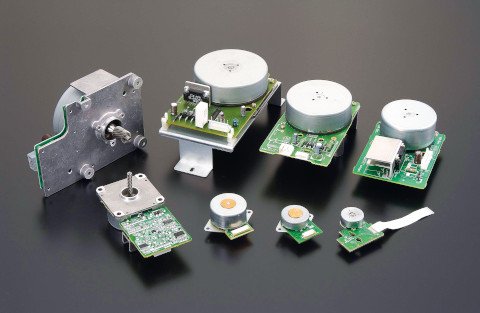 ASPINA outer rotor BLDC motor family
Link to product details page
Customer challenges
Wants to increase the revenue in the LiDAR market, where significant growth is expected
Development and supply of smaller LiDARs is key to meet the demands for autonomous robots and mobile platforms
Seeking further success by expanding the product lineup and increasing production volume as the market and applications expand
ASPINA solutions
ASPINA's proven compact BLDC motors fit LiDARs for autonomous robots and mobile platforms
ASPINA can design the BLDC motor and peripheral components, such as the drive circuit, together so that the customer can develop smaller LiDARs
Our support team of engineers and customer service provides product and service solutions at a location close to the customer
Contact us for more information
New inquiry

Prototype

Upgrade

Customization

Your spec

Literature

Support

Others