Medical ODM and module development service
We leverage our extensive expertise in development technologies, from drive and control mechanisms to structural design, to offer medical ODM and module development service. We are capable of collaborating across all stages of the process, from initial conceptual design to prototyping, verification and mass production.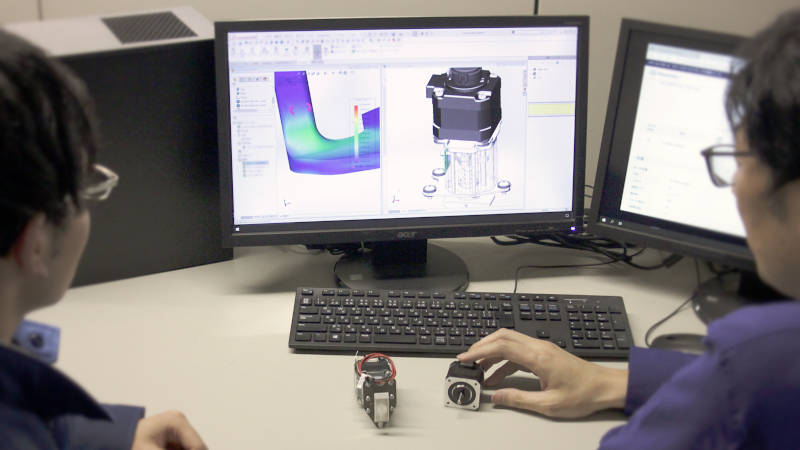 Features
Integrated design of motor and associated components

Our unique advantage as a motor manufacturer allows us to comprehensively design not only the motors but also their associated components, right from the prototyping stage. This approach helps achieve compactness and lightweight characteristics for the entire medical equipment.

ODM capability developed over 30 years

With a wealth of experience and knowledge in ODM spanning 30 years, gained across different sectors including automation, environment, and automotive, we harness these insights to inspire and materialize tangible product designs.

Highly established quality management systems

ASPINA has obtained ISO 13485 certification for quality management systems of design and manufacture of medical devices, ensuring our products and services are delivered with customer requirements and regulatory standards.
Customer applications
Ventilator
High flow therapy
CPAP (Continuous Positive Airway Pressure therapy)
Oxygen concentrator
Cough assist
Dialysis machine
Infusion pump
Syringe pump
Blood pump
Bioanalyzer etc.
ASPINA technologies
With over 60 years of experience as a leading motor company, we offer comprehensive support for the development of customers' medical devices. Our motor design technology excels in compactness, lightweight construction, and quiet operation. Leveraging our superior know-how and expertise in software development, hardware development, mechanical design, machining, PCB mounting, assembly, and inspection, we provide tailored solutions for customers' specific needs.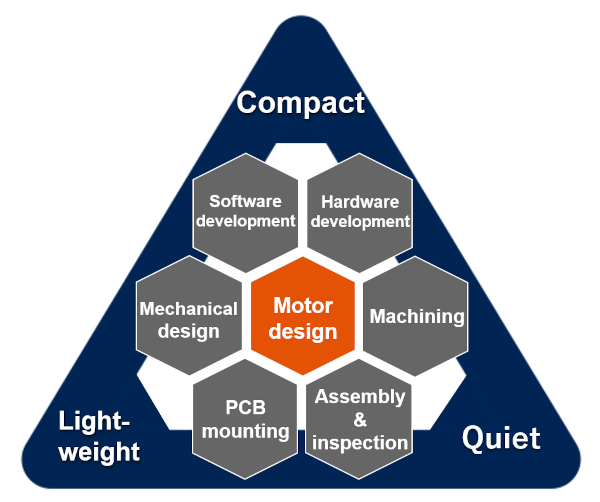 ASPINA's extensive know-how and technology centered on motor design
Related information
Contact us for more information
New inquiry

Prototype

Upgrade

Customization

Your spec

Literature

Support

Others