ASPINA to start mass production of high-pressure type: 10kPa Blower
- Scheduled in December 2023 -
Press release
Following the launch of 5kPa blowers in December 2022, ASPINA (Shinano Kenshi Co., Ltd.) is proud to announce the commencement of mass production for 10kPa blowers for medical devices in December 2023. Advance shipments will be available for customers who have evaluated our sample products.
With the introduction of 10kPa blowers, ASPINA will offer two series of standard blowers for medical devices. ASPINA aims to attract new customers and expand sales in the U.S., the largest medical market in the world, as well as in Europe and Asia including Japan, where future growth is expected. In addition to standard blowers, the Medical Engineering Business Unit will also promote collaboration with medical device manufacturers and provide solutions by expanding its compressor and module development services.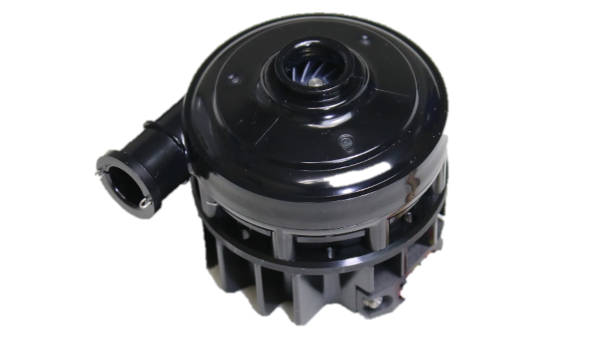 ASPINA 10kPa blower for medical devices
ASPINA has a well-established record of supplying motors to the medical devices field. In 2011 ASPINA focused on developing a business that is dedicated to the medical devices field, and formed the Medical Engineering Business Unit, contributing to the miniaturization, lightness, and quiet operation of respiratory treatment devices, mainly through its blower, compressor and modules.
The standard blower is available in 2 series: 5kPa blower and 10kPa blower. ASPINA's blowers for medical devices are quiet enough to be used near sleeping patients, and compact enough to allow manufacturers greater flexibility in product design.
Potential applications for 10kPa blowers include ventilators, for high-flow therapy to support breathing by delivering oxygen at a high flow rate and for cough assist.
Upcoming Exhibition
ASPINA will exhibit 10kPa blowers for medical devices at the following exhibitions.
USA: AARC Congress 2023 - November 5, Sunday – 8 Wednesday, 2023
Germany: MEDICA/COMPAMED Trade Fair - November 13, Monday – 16 Thursday, 2023
ASPINA 10 kPa Blower for Medical Devices
Features
High efficiency and low noise
Biological evaluation and biocompatibility confirmation of medical devices based on ISO
Plans to obtain ISO13485 certification for this product
Example applications
For ventilator
For high-flow therapy (oxygen therapy) in which oxygen flows at a high flow rate to support breathing
For cough assist, etc.
Start of mass production
December, 2023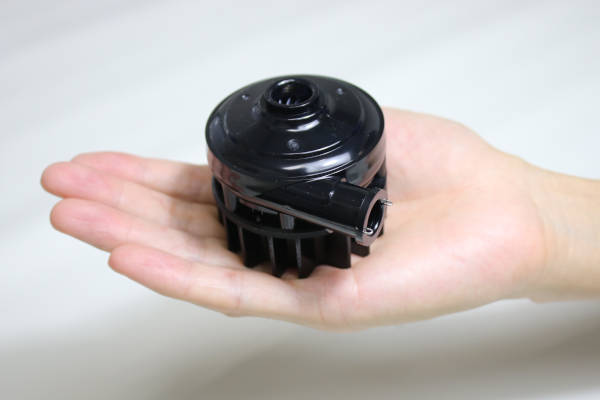 ASPINA "10kPa Blower for Medical Devices"
Information
What is high-flow therapy?
High-flow therapy is an oxygen therapy where a high flow of oxygen is delivered through a nasal cannula: a tubular medical device. It supports breathing and reduces the patient's burden by supplying high-concentration oxygen gas at a higher flow rate than the patient's inhalation. Since the nasal passages become dry and painful when high-flow oxygen is supplied, heated and humidified oxygen is administered to prevent dryness.
What is ISO 13485?
ISO13485 is an international standard for the establishment of quality management systems for medical devices. ASPINA plans to acquire ISO13485 certification for standard blowers because they are parts used inside medical devices but are positioned as important core parts.
About ASPINA
ASPINA thrives to raise awareness of the company to related industries and potential customers seeking to create new businesses and products around the world in preparation for expansion into global markets, one of the company's long-term growth strategies. Under the mission of "giving shape to the concepts of "hope" and "comfort" of people around the world," ASPINA aims to realize new products and businesses through ideas and solutions by thoroughly thinking together with our customers and leveraging our technologies.