New low profile BLDC motor for scanner and sensor industry
Press release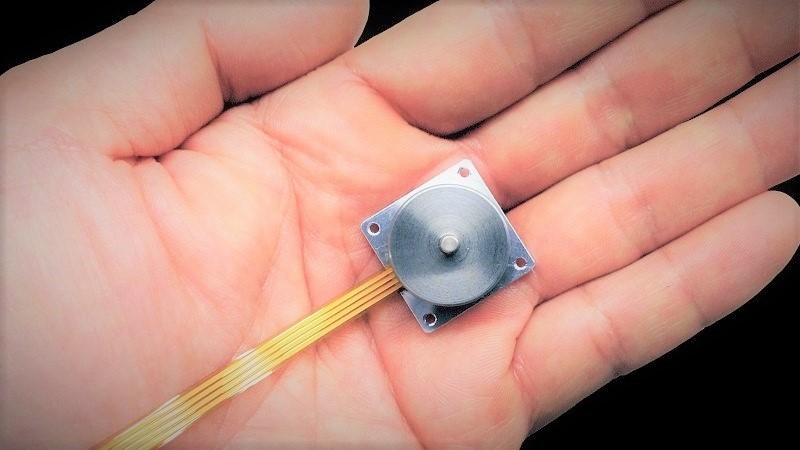 Manufacturers foresee higher demands of LiDAR, area sensors, and scanners in various applications, and believe that smaller products are needed to meet future market requirements. ASPINA has also seen this trend through our customers, who are in need of smaller motors to use in this field. Our engineering team developed a low profile brushless DC (BLDC) motor to support customers in this growing industry.
LiDAR, area sensor and scanner products need to be compact in order to be incorporated on to AGVs (Autonomous Guided Vehicles) and autonomous robots. Consequently, motors for these applications need to be smaller than those for others. LiDAR products in particular, require smaller components to reach sensor heights of only 50mm (2.0 inches). ASPINA's low profile BLDC motor is perfect for this requirement, with an outer rotor diameter of 20mm, and a height of only 8.4mm. Also with a speed range of 4,000 to 10,000 rpm, it is suitable for a wide range of applications.
A large number of sensor manufacturers are using ASPINA BLDC motors for their products, and are installed in LiDAR for autonomous robots and mobile platforms, access control and security systems as well as other industrial equipment. This is because we have our motors tailored to meet our customers' needs. Unlike predeveloped standard motors, ASPINA's motor designs include peripheral components such as drive circuits, which enables our customers to develop even smaller products.
For more detailed specifications of our low profile BLDC motor for LiDAR, area sensor and scanner applications, please find our leaflet from the link below. If you have any questions or would like samples, quotations, consulting on customization etc., please feel free to contact us from our form.
Low profile BLDC motor leaflet